Our extensive experience with tax codes gives you the ability to save money on your taxes.
We we help you navigate and educate your way through the complex world of taxes.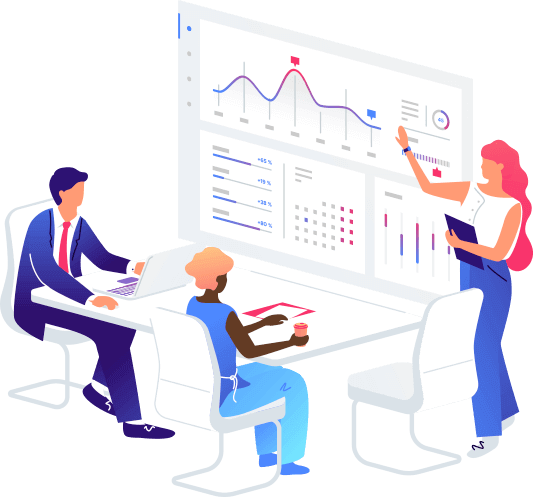 Fox Tax Inc. Background
Established by Christopher Fox in 2006 in Orange County, California, Fox Tax Service Inc. provides income tax preparation services to individual and business clients in a variety of fields. We also offer bookkeeping and payroll services to small business clients and have a Notary Public on staff. We are big enough to meet the needs of individuals and small business owners and small enough to provide you with personal service.
We serve as your
Tax preparer & planner
We work with you to ensure that your personal or business processes are conducted in a manner that ensures ongoing integrity in your financial transactions.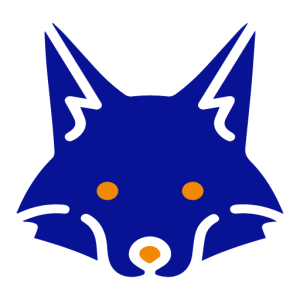 Why you choose us to mange your taxes & books?
We help you avoid common mistakes business owners and individuals make. That way you can focus on your business and stay organized.
Tax Code Knowledge
Our extensive experience and knowledge helps you save on your taxes.
Smart Planning
We help you plan for any situation you may encounter so that you can have a solid future.
Education
Knowledge is power and we equip you with the skills and information necessary for success.
What Clients Say about us

I have probably known Chris Fox for six years now. I cannot say enough great things about him and his staff. Fox Tax Services consistently delivers highly professional and personalized service. Through the years Chris has managed my personal and business tax returns, often getting extensions and then helping me meet deadlines. In addition to returns Chris has represented me with tax resolution - and his ability to reduce my stress, anxiety, and worry is almost magical. Chris is competent and up to speed on tax issues. Integrity, experience, performance, reliability- that's Chris Fox. But much more, his style of doing business encompasses the best of corporate resources with a local practice. I have recommended Chris and Fox Tax Services and will continue to make that recommendation without reservation. Thanks Chris and Team Fox - you are the BEST.
Robert Miller
5 Stars

Chris Fox has been my family's accountant for years. He was referred to us by our cousin, who knew him professionally and had nothing but good things to say. Chis has lived up to that reputation, proving to be knowledgeable, reliable, and responsive. When my mother passed away, he helped us navigate the labyrinth we faced with kindness, patience, and expertise. I would definitely recommend Fox Tax Service, Inc. to others.
Andi Proulx
5 Stars

Chris Fox has been more than just our accountant, he's been our confidant and our quarterback in guiding us in many complex tax situations. Chris is not only patient, selfless, available, hardworking, dedicated, meticulous, resourceful but he's a genuine person who will always go the extra mile in making sure his clients are taken care of. Chris has been with my wife and I and family for almost a decade and every year he will make sure we have gone through every scenario that will be the most beneficial for us, in essence protecting us which is an amazing feeling knowing he has your best interest at heart. His passion for clients is unmatched, let's face it, taxes are a stress, they can wear you down, but Chris finds a way to help get you through whatever obstacles lie ahead. Chris' diligent work and forward thinking strategies have always left my wife and I feeling extremely confident for a stressful period. I would recommend Chris to anyone who needs to have their taxes done RIGHT. He's the perfect mix of aggressive yet conservative doing everything in his power to protect you which makes him exceptional at what he does. Being someone with multiple businesses, real estate, etc my life can get cagey but Chris is able face any situation with logic and ease. Bottom line, tax season should be Fox Season and I don't mean the network. CHRIS FOX = RESULTS !!
Judy Taboada
5 Stars

Chris Fox has been doing my taxes since the 90's. What I really like most about Chris is he is very professional and thorough. He cares about his clients and most importantly is so talented at what he does!
Patty Segovia Krause
5 Stars

Been using him for years. We consider him as family. He always makes time and works with your schedule.
Jennifer Aguirre
5 Stars

Always helpful, taxes done painlessly.
Will Baker
5 Stars

We worked with Fox Tax Service on some difficult Tax issues and found them to be knowledgeable. If you have any tax preparation needs we highly recommend their service. Mr. Fox will take care of your tax issue and best of all he personally cars about getting the best possible results..
Spectrum Tax Relief
5 Stars

Fox tax service has good service for the price great customer service and amazing service! I recommend them!
MommaOfTerry
5 Stars

Positive: Professionalism, Value
Frank Nordstrom
5 Stars

Bob Mcdonald
5 Stars

Local guide.
Gary
5 Stars

Desiderio Jojola
5 Stars
Request for quote
The argument in favor of using filler text goes something like this: If you use real content in the design process.
I would like to consult: